By @DiscreetLatino                                                                   Linguistics • Technology • Pokémon • Music • NY • Illustration • Gaming • Politics • Emoji • Films • Beyoncé • Superheroes • TV • Humor • Buffy • Flan
August 14, 2012
I'm not at liberty to name the Apple employee who shared this with me, but thank you.
August 10, 2012
Happy Olympicking.
(Source: mckaylaisnotimpressed, via couscousprince)
August 3, 2012
A wise woman once said…
August 1, 2012
McKayla Maroney's Flawless Vault & Drop-Jaw Judge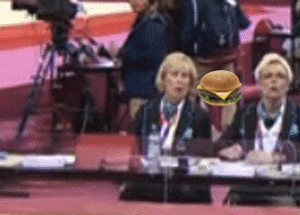 August 1, 2012
Row 1 Column 2 gives me hope.
(Source: thedailywhat, via heckyeahneilmcneil)
August 1, 2012
Tom Daley Gets Unnecessarily Censored
The Olympics: a relatively demure Tumblrer's excuse to post quasi-pornographic posts under the pretense of relevant blogging. This summer, Tom Daley seems to be the fan favorite for gee pee oh other people posts. Which makes sense, because when you look at the above picture, you have no doubt as to where…um…everything is.
And that's not porn. That's just blogging the Olympics.
August 1, 2012
This is definitely NOT me today.
July 31, 2012
This is me today.
(via hipstercircle)